2020年中原福塔打造全新娱乐项目"中原福塔云中漫步",由三个项目组成:云端滑道、云中漫步、观景平台。已成为全国游客前来河南旅游体验的第一站,是全国高空娱乐体验项目的新品牌新形象。
In 2020, Zhongyuan Fu Tower created a new entertainment project: "Zhongyuan Fu Tower Walk in the Clouds," consisting of three projects: Cloud Slide, Walk in the Clouds, and an outdoor viewing platform. It has become the first stop for tourists in Henan and is the new brand and new image of the National High Altitude Entertainment Experience Project.
云中漫步
Walk in the Clouds
垂直地面高度281米,是目前全球最高钢结构塔上超长的城市高空360度、全透明、无护栏步道。游客可以像漫步在云端一样,尽情体验扶云摘星的刺激与浪漫。
281 meters in the air, it is currently the world's longest urban high-altitude 360-degree and tallest steel structure pylons with a fully transparent and guardrail-free walkway. Visitors can experience the excitement and romance of holding clouds and picking stars as if they were walking on clouds.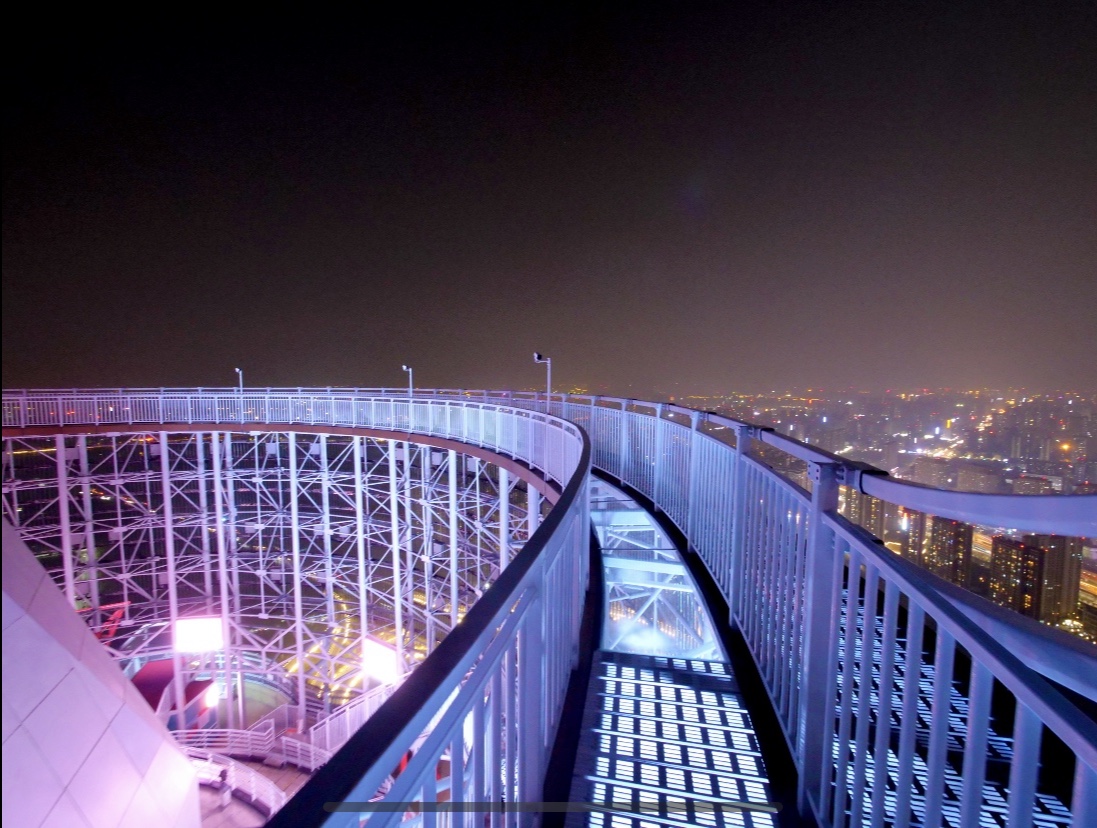 云端滑道
Cloud Slide
全球超长城市户外空中玻璃滑道,与云中漫步平台相接,可从云中漫步直接体验环形高空玻璃滑道,全景视野快速穿梭在钢铁丛林中,给游客以极速下降的震撼体验。
The world's super-long urban outdoor sky glass slide, connected to the Walk in the Clouds platform, is directly accessed from the Walk in the Clouds. The Cloud Slide is a ring-shaped high-altitude glass slide, with a panoramic view of the rapid shuttle in the steel jungle, giving visitors an exhilarating experience of descending at extreme speed.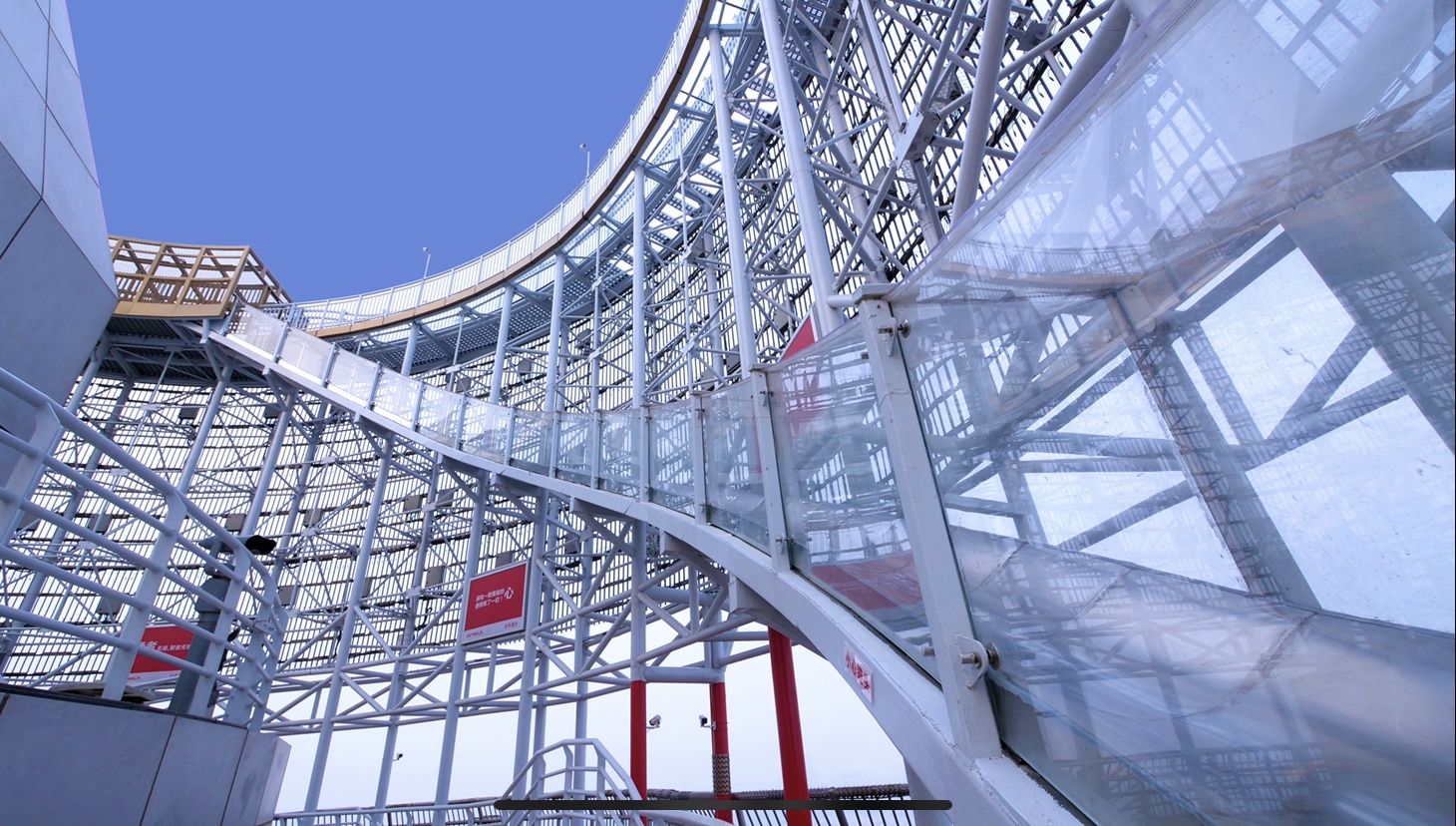 观景平台
Viewing platform
具有声光电及真实晃动效果的玻璃观景平台,垂直于地面268米高空中,给游客以震撼的体验效果,也是饱览城市风光、浪漫表白的绝佳地点。
The glass viewing platform is 268 meters above the ground and has sound, photoelectricity, and a real shaking effect giving visitors an exciting experience, a perfect place to enjoy the scenery of the city and create a romantic environment.